CEO Profile: Syed Sameer, Owner & CEO, Sameer Group Pvt. Ltd.
Syed Sameer was born in Aligarh, India in 1991, during the Gulf War and moved to Al Khobar, Saudi Arabia when he was two years old. At 31, he is the current CEO & Owner of Sameer Group – slowly taking over the reigns of his family's real estate business in India and taking it to new heights.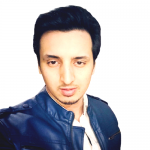 Sameer, who studied at International Indian School, Dammam, is a self-taught web-designer & programmer who launched his first website at the age of 11, and by 14, Sameer started his own web-design company called "CubeFlow Services".
By 20, Sameer's flourishing web-design company went on to earn many web-design accolades from industry leaders such as SitePoint.com. By the age of 30, Syed Sameer sold one of his online businesses – an online fashion store, for upwards of $7 million USD and also acquired a US & China based clothing e-tailer ModLily for $1.5 million.
For Press Queries – Please e-mail us at [email protected]
To follow Syed Sameer on Social Media, please use the following links:
---
Syed Sameer in the Press, click on any of these links to read the news article:
Business Herald, Mumbai Daily Post, Economic Policy Times, India Business Daily, Asia Small Business, Asia Pacific News Journal, China Daily Sun, The Asia Reporter, NBC News 89, Fox 40, CBS News 79, ABC News Kentucky, News Channel Nebraska, The Madras Tribune, International News Ledger, PR Wire India, Global Business Watch, The Business Gazette